Christmas Walk 2023
Saturday, November 18, 2023 (12:00 AM - 8:00 AM) (EST)
Description
We're thrilled to bring back the enchantment of the Christmas Walk to our beloved community. Get ready for an unforgettable holiday experience!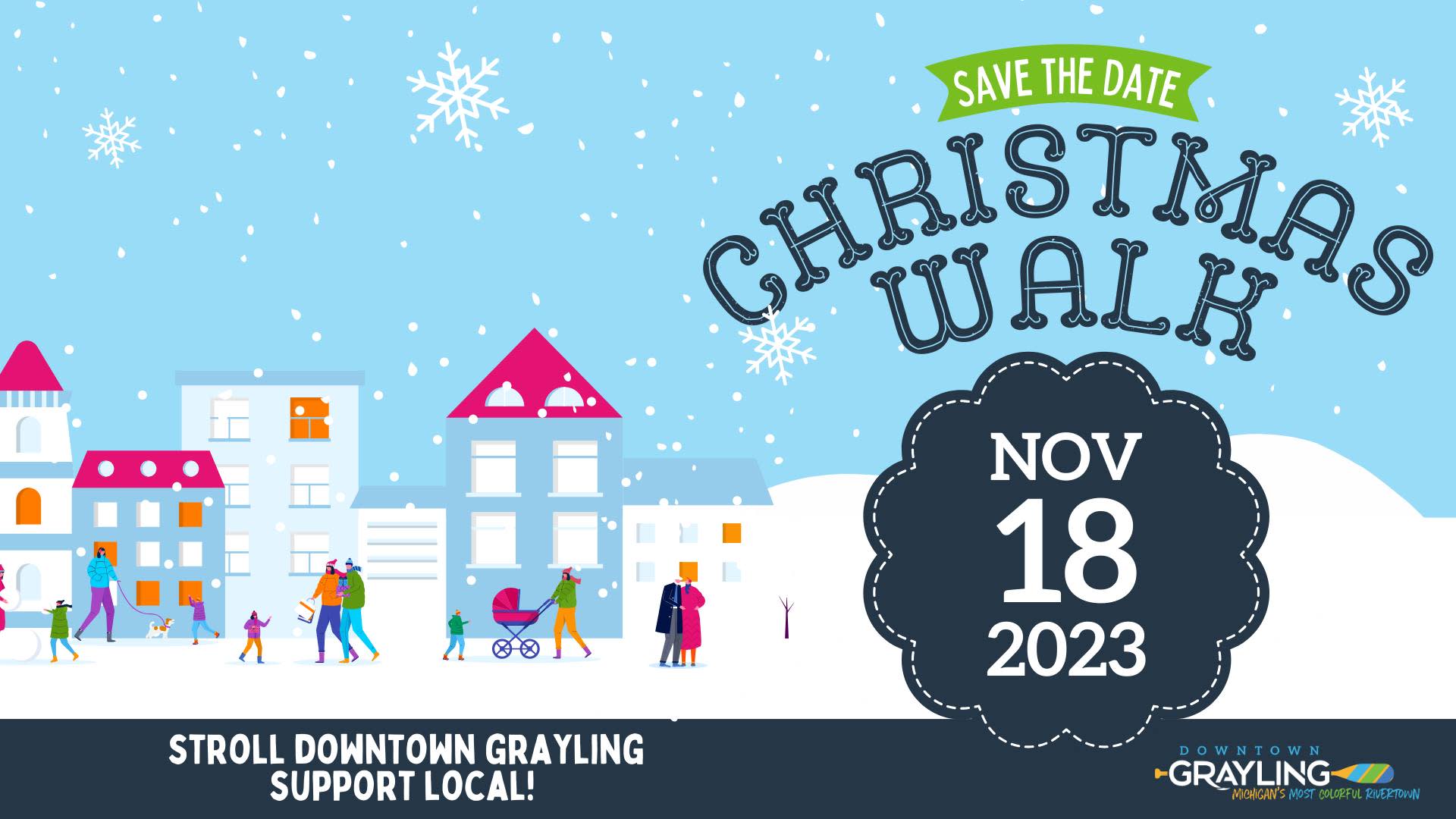 Date: Saturday, November 18th 2023
Time: Roughly 12:00pm – 8:00pm with specific events happening at other times throughout the city.
Location: Downtown Grayling
Some Attractions:

Michelson Memorial - Cookie walk and holiday bazaar
Breakfast with Santa at the Legion from 8:00am – 11:00am
Santa will be at the Artisan Village from 2:00pm – 5:00pm before the light parade
Reindeer
Parade and Christmas Tree Lighting

How can businesses get involved?:

It's the most wonderful time of the year, Downtown Grayling Christmas Walk!
How will your business be celebrating? The DDA would love to share your promotions, sales, specials and events scheduled for Saturday November 18th. EMAIL the DDA to be included in newsletter and digital advertising.
100 Block of Michigan Ave



Grayling

,

Saturday, November 18, 2023 (12:00 AM - 8:00 AM) (EST)
Categories
Festival
Food
Drinks
Fundraiser